ACS cannot do its work without your support. There are many ways to give back to ACS, from writing a check to teaching third graders about the Constitution.
Here are some ideas to get started:
---
Every dollar counts as we make the progressive voice heard, put on significant programming and cultivate new generations of progressive lawyers. Support us by joining or renewing your membership or making a tax-deductible donation today. Members receive regular updates on our work, our weekly e-bulletin, and subscriptions to the Harvard Law & Policy Review (the official journal of ACS), and Advance (the journal of the ACS Issue Groups). Visit our donations page to learn more about matching donations, our Advocates Circle and planned giving.
---
If you have a great ACS experience to share, please take five minutes to visit the ACS GreatNonprofits page and write or update a positive review of the organization. Supporters like you made ACS a 2014 Top-Rated Nonprofit, and your positive review can help us do even more to generate progressive change.
Reviews written on GreatNonprofits – the premier online resource for information on nonprofits – automatically appear on the sites of charity evaluators GuideStar, Charity Navigator, and GlobalGiving. If ACS receives enough new and updated positive reviews, we could win thousands of dollars in online promotion services or opportunities to connect with philanthropic leaders who share our commitment to social justice. Your review helps us build our online visibility, reputation in the philanthropic community, and our network.
---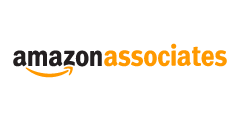 ACS has joined the Amazon Affiliates program.
When you buy any item on amazon.com by going through our link, up to 15% of the purchase goes to ACS. The links you'll find in our ACS BookTalk series on the blog are also part of the affiliate program, so make sure to buy our featured books by clicking through the links on our site. Any purchases made through our link will support ACS and help us keep the progressive voice being heard, so remember to keep us in mind when you make your everyday purchases. Bookmark the ACS link on amazon.com today!
---
Visit our online store!
You can now show your support for the American Constitution Society by sporting a new tote bag or coffee mug! Men and women's apparel is also available.
---
Looking to get more involved? ACS can always use volunteers for our Constitution in the Classroom program. The best way to volunteer is to find your local lawyer or student chapter and ask how you can help. You can also sign up for our e-mail lists to learn about future opportunities.
---